5 Vehicles For Those Who Love Wind In Their Face And Adventure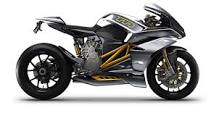 #1 The Motor Cycle:
Pros:
It goes fast.
People claim that these are fun.
It's like riding a bike.... at 80 MPH.
You look cool as you drive!
You feel free.
Wind in your face and a feeling of adventure will permeate throughout your travels!
Cons
Safety issues.
The lighter bikes can be stolen.
Rain and thunderstorms make bikers come to respect roofs.
Wind can topple you over.
#2: The Jeep Wrangler
Pros
Safer than a motor cycle.
You can see over most other cars.
Wind in…
read more